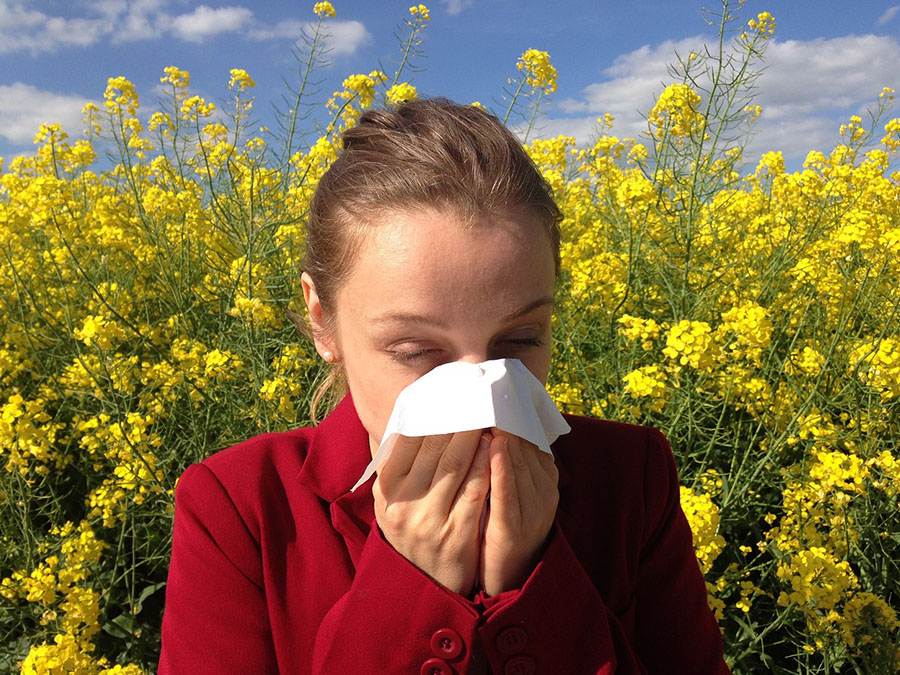 At this time of year, Hay Fever can be a problem for many. Luckily, Chinese Medicine has a simple solution.
One of the most useful Acupuncture points for the treatment of hay fever symptoms can be safely and effectively used with acupressure.
The point 'Large Intestine 21' is called 'Welcome Fragrance', and it benefits the nose and treats nasal problems of all kinds. As well as hay fever it can be used for nasal congestion, runny nose, sinusitis, rhinitis, sneezing and so on. It is useful whether the problem is acute or chronic. The point is easily located on either side of the nostrils, in the naso-labial groove (the lines that run from the nostrils down to the corners of the mouth.) To use this point apply firm pressure with your fingertips for a minute or two, or until the point feels slightly sore or you feel a sensation of warmth or tingling. If you like, you can also apply small circular rotations instead of direct pressure – do whatever feels best. Blocked noses can sometimes clear instantly using this point!
This point is often used by acupuncturists when dealing with hay fever, but an acupuncturist will also be able to work on the underlying causes as well as tailor a plan to address your particular symptoms. If you suffer badly with hay fever or rhinitis, it is well worth looking up a good acupuncturist for some advice!
Want to learn more? Enroll on the Herbal Remedies Course today!
Articles on this website are based upon the opinions of their respective author(s). None of the information on this website is intended as medical advice nor replaces the advice of a qualified health care professional.