I helped my Baby with Fever (naturally)
Last week my little lady Alicia (15 months old) had become ill, leaving her with high fever, not being able to hold anything down. She couldn't even walk. She had diarrhea, sunken eyes and was so drowsy and lethargic that she couldn't even hold up her own arms. I'm sure you can imagine how I felt at the time.
With my knowledge of what I have learnt on the ASNH First Aid Homeopathy Course, I worked out what remedy she needed, could understand how much to take and how often to repeat. As soon as she could keep fluid in her body I started with the remedy to boost her immune system. I was giving her the remedy every 2 hours. After the third dose she was a completely different child. Within 6 hours she was able to walk, she started to play and was no longer throwing up. Absolutely unreal. I love what ASNH does. ASNH is my passion and my mission is to make everyone aware of the magic these course brings!! I actually can't thank ASNH enough.G.
I wanted to do something meaningful.
After spending 8 years in property development, I wanted to do something which would utilize my interest in natural medicine. I tried a couple of courses on the subject but they didn't work out.
The American School of Natural Health's comprehensive curriculum and convenient online classes have allowed me to maintain my busy lifestyle. I look forward to making a difference in the future health of my community. S.K.
I brought my daughter back to health!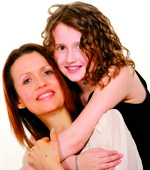 When my baby was diagnosed with rheumatoid arthritis and doctors told us she would be in a wheelchair for life, I knew I had to help her. J.G.
I look forward to making a difference in the future health of my community.
I have worked in the health field for many years as a personal chef, exercise instructor, and nutrition and wellness teacher. It wasn't until I discovered that my lifelong battle with digestive and skin disorders was caused by a gluten intolerance, that I decided to expand my business. S.M.
I cannot wait to start!
I have looked at other online courses and nothing can compare with the syllabus that ASNH provides.
I am grateful for the opportunity to be able to do the course through your school. L.K.
I consider this a godsend for myself and for the people who may cross my path.
I am learning so much of value on this course as it gives structure and much more pointers to valuable information than I could have achieved on my own. I also believe that many chronic illnesses may be very well supported through nutrition.
On this course I researched and found scientifically based evidence in which dietary changes have had a significant impact on the overall health condition. In particular the benefits of a macrobiotic diet on diabetes.
I consider this a godsend for myself and for the people who may cross my path. M.S.
The most amazing school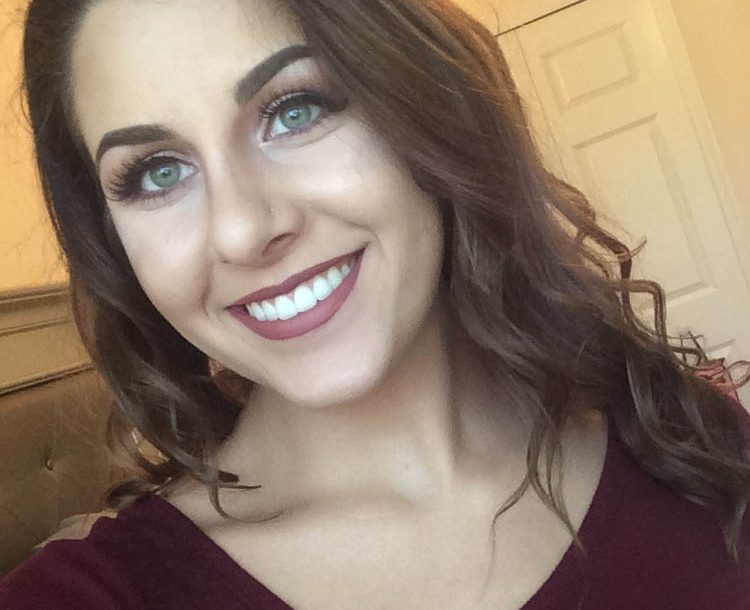 I'm not even sure where to begin because I've learned so much! First I want to start by saying that this is the most amazing school and I have already recommended it to some of my friends that are interested in getting into the holistic field. I suffer from PCOS as well as Endometriosis, so being in constant pain all the time really set me back from living my life as your average 21 year old, as well as completing assignments.
Now what I realized as I was studying that I was learning about myself. I was learning how the entire body functions and pretty much I learned what I was doing wrong.
When I was in high school I was never one to take it seriously, but this program has opened up my eyes in more ways than I can count. It makes me feel motivated and proud, knowing that the more I keep studying, the more i'm going to learn and improve my health as well as others. Just the other day I was thinking to myself "how can I help others if i'm not healthy myself?" And that's when it hit me.
I need to take matters into my own hands and take everything I've learned so far to get myself better, so down the road I can help others also. I am so blessed to have found this school/program and I know I can finish this and make myself and you all proud. I cannot wait to learn more and change others lives. Thank you so much for giving me the opportunity to make a difference 😊 A.C.
Love it!
As someone who learns best on their own, this course has everything I'd want! Everything is at your own pace, and the marking is super fair, no tricks!
Would recommend this to anyone that wants to start a career in natural health, is looking to make a change in their own lives and their loved one's lives, or is just simply interested in learning something new! N.O.
The lecturers were brilliant and passionate about their subject
The lecturers were brilliant and passionate about their subject! I thoroughly enjoyed their lecture styles and having two lecturers kept the course fresh and interesting. I liked both lecturers equally.
I couldn't wait to watch the videos. I loved the Kitchen Lesson in particular and seeing all the herbs that were brought in to lectures as well as the powders. Thank you for the fantastic course. Let me know if there is ever an advanced course with these two ladies. C.M.
I can't wait to go out and change the world!
I am a pastor and I see a lot of sick people in my line of work. So in addition to enlightening people about their spirit, I also needed something to help them with their bodies. ASNH is a great opportunity. And I am so glad I jumped on it, because it is really changing my life.
It is changing my family's life and the way we eat and think about food. I am truly grateful for this class! I am excited and can't wait to go out and change the world! T.J.
Presentation style exceeds my expectation
The presentation style exceeds my expectation and experience thus far and the lecturer is truly a teacher and educator. I really felt I was learning and feel I received my money's worth. The course is what I had hoped for. D.L.
It fits in to my busy schedule
My experience with American School of Natural Health had been fantastic so far. It fits in to my busy schedule and the self-paced nature of the program allows you to learn at your own pace. I like that the sections build on each other allowing you to tie everything together and comprehend what you are learning. A.B.