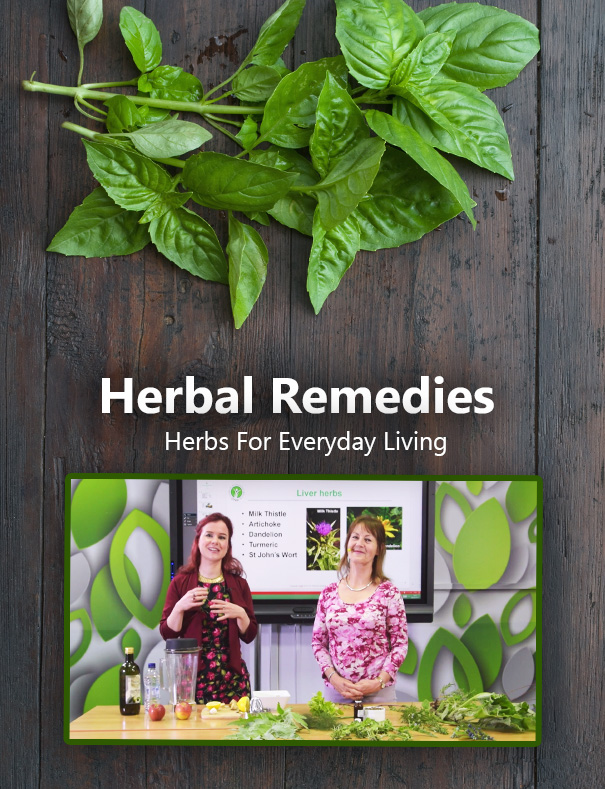 Herbs for Everyday Living
Using herbs in your clinic, spa, health business or within your family, can be the key to vibrant health and well-being. With so many herbs to choose from, the subject can be overwhelming without professional assistance. Learn from world leading herbalists what the most power full herbs are and how to best use them for optimum success.
This course provides safe and practical knowledge of traditional western herbal remedies for therapists as well as interested lay persons. Learn from experts what the most power full herbs, herbal ointments, tinctures and teas are and how to best use them for the benefit of your patients and friends.
12 detailed handouts
10+ hours of filmed lectures
Practice exams & exercises
(Textbook extra at approx. $20)
What is the Herbal Remedies Course?
Some of the things you will cover include:
Build your own reference library on common herbs and their safe usage
Gain a deeper understanding of the medicinal use of kitchen herbs
Learn how to make your own herbal preparations
Learn how to make your own herbal first-aid kit
Herbal remedies for common illnesses and ailments
Detoxification and safe cleansing for vital organs and systems
Herbs for women's health and fertility
Use herbs to optimise energy, sleep and mood
Herbs can be used in the kitchen as food or to support the self-healing mechanism of the body. The course provides an understanding of how everyday herbs can be used as medicines for the whole family.
Herbal Remedies Course Syllabus
The Heart & Circulation
Adrenals & Energy
Liver, Bowel & Detox
Kidneys, Cleaning & Skin
Immunity & Lymph
Mind, Mood & Brain
Gut Health
Herbal Medicine Making
Female Health
Fertility & Pregnancy
The Menopause
Men's & Children's Health
Certification
After you have completed your course, you will be eligible to take a final course exam to qualify for an ASNH Certificate in Herbal Remedies.