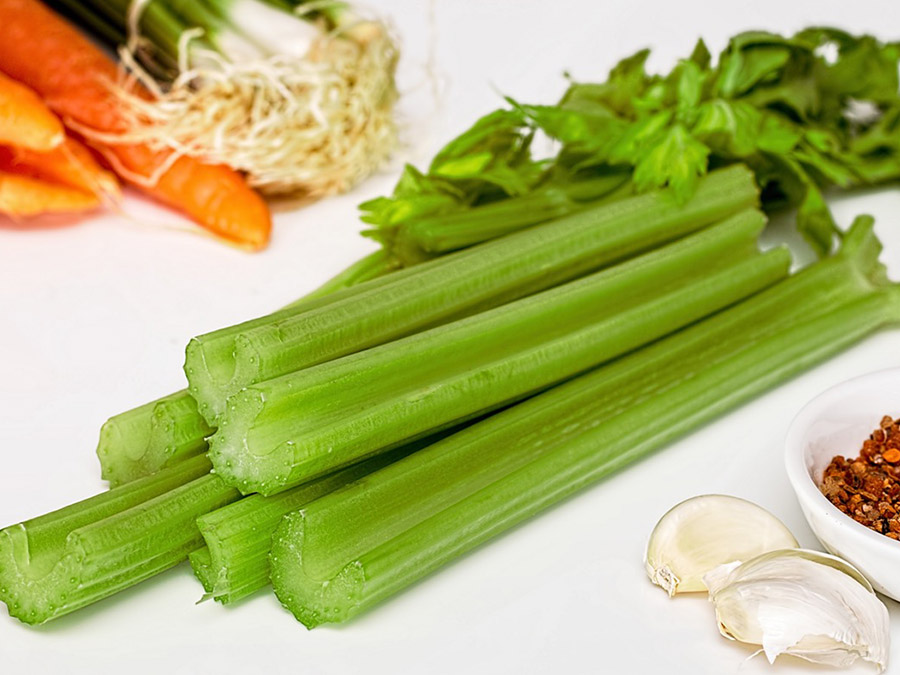 High Blood Pressure Natural Remedy is to eat four stalks of celery a day.
Celery has a long history as a calmative that helps calm the nervous system and support sleep.
Research has shown that eating four stalks a day can lower raised blood pressure, a common stress-related symptom and a sign that a heightened chronic stress response – 'constant alert' – may well be implicated, as well as low levels of the mineral potassium that celery provides in large amounts.
Celery is often recommended in weight loss programs as it takes lots of chewing so promotes feeling of fullness. It's believed that celery juice can help kidney and bladder problems and alleviate gout and rheumatism. This can be linked to high levels of potassium and vitamin C in celery. It also contains substances which can help encourage sleep – making celery the perfect bedtime snack!
There are, of course, a number of other reasons for high blood pressure, but it is easy to Lower Blood Pressure with Celery. For further questions, please consult your qualified health care professional.
Want to learn more? Enroll on the Herbal Remedies Course today!
Articles on this website are based upon the opinions of their respective author(s). None of the information on this website is intended as medical advice nor replaces the advice of a qualified health care professional.