There's plenty of evidence to show that nutrition and lifestyle can boost fertility. Here are some simple steps to boost fertility, based on scientific studies.
1. Cut the caffeine. In one study, women who consumed a cup of coffee or more a day were half as likely to become pregnant, per menstrual cycle, as women who drank less than that.
2. Stop smoking. Cigarette-smokers are much more likely to experience infertility compared with non-smoking women, and smoking can have a negative impact on male fertility too.
3. Avoid alcohol. Even moderate drinking (five or fewer drinks per week) has been linked to infertility in women.
4. Maintain a healthy weight. Being either excessively overweight or underweight can contribute to infertility in women.
5. Boost your intake of healthy fats, vegetable protein, fibre and iron.
Good healthy fats: Olive oil, Avocados, Nuts, Peas, Lentils, Beans, Whole grains, Seeds.
6. Supplement to correct any nutritional deficiencies. A study by Dr Stephen Davies of the Biolab Medical Unit in London showed that magnesium deficiency is associated with female infertility, increased miscarriage rates, and increased incidences of premature and low-birth-weight babies. When magnesium supplements were given for four months to six magnesium- deficient women with unexplained infertility, all six conceived within the following eight months and produced healthy babies.
7. In men, low levels of zinc have been linked to poor sperm quality and infertility.
8. Take a multivitamin. Women who take a daily multivitamin took 5% less time to conceive than those taking a placebo.
9. Manage stress. As infertile couples tend to be more stressed than fertile couples.
Articles on this website are based upon the opinions of their respective author(s). None of the information on this website is intended as medical advice nor replaces the advice of a qualified health care professional.
---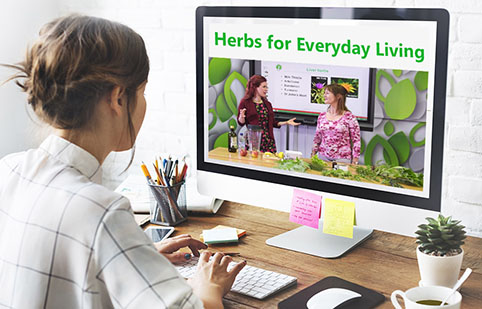 Learn more about the most efficient remedies
for Fertility & Pregnancy!
Enroll on the Herbal Remedies Course today!
Study also on the Herbal Remedies Course:
How to do Detoxification & Cleansing
The secrets of Anti-Aging & Weight loss
The best remedies for Female & Men's health
How to support Children's Health
How to improve Heart & Circulation