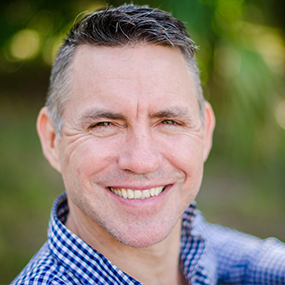 Master's Degree Oriental Medicine, BHS, Diploma's in Applied Science, Nutrition and Herbal Medicine
Andrew's qualifications include: Master's Degree in Oriental Medicine, bachelor's in health sciences, Diploma's in Applied Science, Nutrition and Herbal Medicine. He is a board-certified Doctor of Oriental Medicine in the US.
Andrew was born and raised in Australia. At a young age he knew he wanted to become an acupuncturist after seeing it performed on horses. In 1996 he graduated from The Australian College of Natural Medicine and began working with a western medical clinic and palliative care unit in a private hospital.
After a couple of years he established a multimodality clinic with Western Medical Doctors, Acupuncturists, Nutritionists and Massage therapists. During this time, he was a lecture (Health Sciences) at the University of Technology, Sydney Australia.
After over 10 years of practice in Australia he decided to expand his knowledge and experience further in Traditional Oriental Medicine by going on a 6 year research trip to Asia. Andrew studied and practiced in Hospitals, Colleges, Monasteries and private clinics in Malaysia, Thailand, Cambodia, Vietnam and China.
During this time in Asia he consulted for international spa companies and health resorts in various aspects from staff training to designing and building several resorts and spas.
With the travel bug still not satisfied Andrew took a position as an Acupuncturist on-board cruise ships where he travelled the many countries including Europe, the Caribbean and the US.
Andrew continued his training in the US in Herbal Medicine and Nutrition and joined ASNH as a faculty member.