Nutrition Consultant Program (NCP)
The Nutrition Consultant Diploma Program is 100% online and is divided into 2 parts: Biomedicine and Nutrition. Each part takes about 6-12 months to complete depending on the speed of your studies. Classes start on the first Monday of every month. Unless specified, you will be placed in the next available class in accordance to the date of your enrollment. Enroll today and become a  Nutrition Consultant.
Tuition: USD$6600 (or $317/mo x 24)*
Part 1 (Biomedicine)
Filmed lectures
Over 35 hours
Practical exams
(Textbooks under $60)
Part 2 (Nutrition)
Filmed lectures
Over 34 hours
Exams & exercises
(Textbooks under $60)
Biomedicine gives you an in-depth understanding of basic science, anatomy, physiology and pathology as well as differential diagnosis and clinical diagnostic skills. It is of paramount importance for anybody to know how the body works, to understand physical symptoms and be able to recognize when to refer to a specialist. It is a prerequisite for further ASNH courses unless you already have a qualification in Biomedicine in which case you may submit your transcript for review to determine your eligibility for exemption from the course.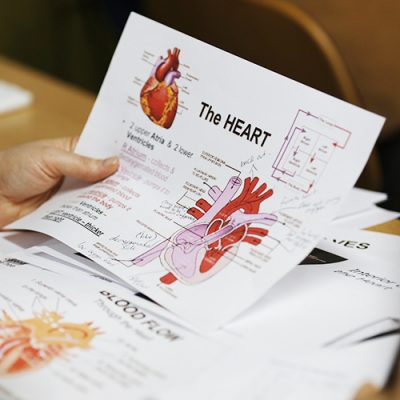 Anatomy, Physiology and Pathology of all Organ Systems:
Medical Terminology
Cytology, Histology & Embryology
Skeletal System
Muscular System
Respiratory System
Cardiovascular System
Lymphatic System
Digestive System
Endocrine System

Integumentary (Skin) System
Urinary System
Reproductive System
Nervous System
Immune System
Sense Organs
PR/Marketing
Setting up Your Business
The Law/Tax
Finding a Job
Clinical Diagnostics
Infectious Diseases
Oncology
Pharmacology
Laboratory
Basic Naturopathic Principles
The Nutrition Course stresses the use of whole and organic foods – an integral concept in many indigenous societies. Today we see that a return to chemical free foods along with other dietary measures is an effective answer to many health complaints and common conditions.
The course also focuses on the importance of Detoxification & Cleansing, as only fully functioning organs are able to absorb and utilize nutrients optimally.
ASNH students not only learn about the physiological and biochemical process involved in nourishment, but also the energetic side of foods.This course brings together authentic traditions of oriental medicine with Western research based nutrition.
The course is carefully structured as each unit builds on the previous one, allowing students to develop their skills and reach their full potential as a Nutrition Consultant. Graduates are encouraged to widen their scope of knowledge by enrolling on the Master Nutrition Consultant Program
History & Philosophy of Naturopathic Nutrition
Functional Medicine & Disease Triggers
Nutritional Biochemistry
Vitamins & Minerals
Proteins & Amino Acids
Lipids & Essential Fatty Acids (EFAs)
Orthomolecular Compounds & Medicinal Mushrooms
Phytonutrients
Superfoods
Advanced PR/Marketing
Becoming Known as an Expert
Food Labeling & Dietary Assessment
Energy Metabolism & Food Safety
Life Stages & Population Groups
Popular Dietary Models & Food Pyramids
Naturopathic Diagnostic / Clinical Evaluation Tools
Supplements In Practice
Case Taking
The Nutrition Consultant Program consists of: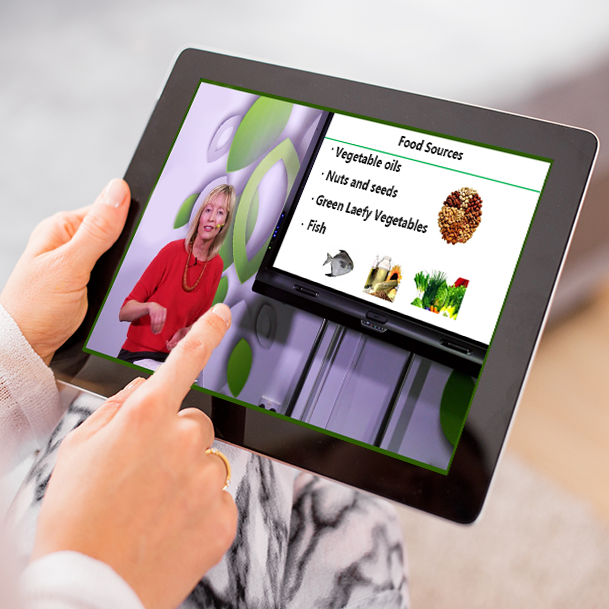 Study Guide: The Study Guide sets out the sequence of topics to be studied step by step. You will go through each step in sequence and initial each one as you complete them. Ever had difficulties to understand what you are studying? If you follow the Study Guide you'll complete your course swiftly and with full comprehension, able to apply what you have learned.
Handouts:
Biomedicine Course is divided into 17 lessons, each accompanied by a detailed handout of about 60 pages.
Nutrition Course is divided into 19 lessons, each accompanied by a detailed handout of about 60 pages. There is also a glossary for each lecture which makes it easy to look up new terms you come across that you do not know the meaning of.
Filmed Lectures:
Biomedicine Course: Includes more than 30 filmed lectures available covering all subjects. Each lecture is about 1-2 hours long and delivered by one of our very best lecturers.
Nutrition Course: There are more than 70 filmed lectures available covering all subjects. Each lecture is about 30 minutes long and delivered by one of our very best lecturers.
Tutoring: If you encounter problems during your studies, a personal tutor will be available to help.
Test Yourself: Each lecture has practice quizzes and exercises to test your understanding.
Nutrition Consultant Diploma
After you have completed your course, you will be eligible to take a final course exam to qualify for an ASNH Diploma as a Nutrition Consultant.
Professional Membership
Upon completion of your course, you are eligible to become a board certified holistic health practitioner with the American Association of Drugless Practitioners (AADP). The AADP is dedicated to promoting an enhanced professional image and prestige among practitioners of traditional and non-traditional therapies and methodologies and offers many professional benefits to assist members in establishing their practice. You will also be eligible to become a professional member of the National Association of Nutrition Professionals (NANP), and may apply to sit for their board exam in holistic nutrition.
*Price includes a finance fee of no greater than $504 per year.